I'm spending my three weeks of Chinese New Year break in Winterpeg instead of cycling in Egypt or Israel as had been my original plan due to sentimentality for family getting the better of me. I arrived to -40 C weather on a day two firemen were killed on duty. Here much has been mentioned about heroes, and in particular Canadian heroes in Afghanistan who are felt to be doing so alone with the US, UK and the Netherlands while erstwhile NATO allies like Germany and France refuse to do their part. In fact, Germany is currently selling their leopard tanks to Canada so that the Canadians can continue to fight for them. While the Canadian Government appears at pains to express its concern and admiration for its troops, consider the situation back in the Mother Country.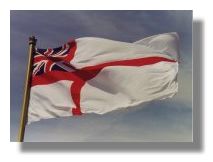 Sir Jonathon Band, Britain's First Sea Lord, has threatened to quit in protest at spending cuts that would help save £250million from the defence budget this year. This while the UK finds itself fighting two simultaneous wars. Sir Jonathon warned that without boosting Navy spending by £1billion a year just to cover day-to- day costs, such as training and spares, Britain will become nothing more than a third-rate sea power. Currently with the way thing are going, with the number of major warships shrinking drastically in recent years leaving the Navy's fleet of frigates and destroyers cut from 31 to 25 and more than a dozen remaining vessels mothballed in dockyards to save money, "we may throw the baby out with the bathwater. We could turn into the Belgian navy. If we do, I'm gone." Belgium's navy at the moment has three frigates and less than 2,500 personnel - compared with the more than 40 major warships in the Royal Navy.
This will certainly affect any chances of developing the concept of an Anglosphere fighting for its interests and values. At the moment the Royal Navy is the U.S. navy's preferred partner on military operations, but Sir Jonathon has spoken out on how any remaining leverage its reputation still provides in Washington was in danger of being lost. Specifically, he has said that the Navy's £3.1billion annual budget must rise by about a third. This in addition to the two aircraft carriers which had been earmarked for service five years from now but which have still not been ordered.
Just how much the Government values its military is to be seen.